Heshmat Alavi
December 26, 2016
Seeing images of Qasem Soleimani, commander of Iran's Revolutionary Guards Quds Force, touring the ravaged city of Aleppo proves the utter failure of US President Barack Obama's foreign policy vis-à-vis Iran. We are talking about a man grossly responsible for massacring innocent people across the Middle East.
Soleimani has a United Nations travel ban over his head, which the Obama administration pledged to Congress to enforce in response to clinching the highly controversial Iran nuclear deal. However, he has been photographed recently walking the streets of Aleppo, aimed to show Tehran cares less for international sanctions banning such measures.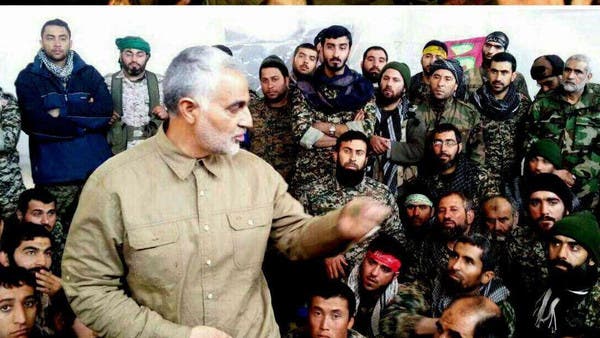 The visit by Soleimani, who is head of Iran's elite Quds Force, follows the mass evacuation of East Aleppo's residents. (Al Arabiya)
"We do intend to consult with our partners on the Security Council about how to address our concerns with this," Kirby said. 
Small talk
"All the effort, pressure, military, and war is against the genuine Syrian opposition," said Sheikh Subhi al-Tufayli, one of Lebanon's leading Shia clerics and Hezbollah's first secretary general back in 1989 to 1991. "Whereas factions of the [Daesh/ISIS/ISIL] group must remain for the regime and its allies so that there can be a comparison between the two. No one would accept [Daesh], so they must accept the regime."
"These people [pro-Assad forces] claim they are fighting terrorist organizations. You [pro-Assad forces] are its mother and father. You raised them [Daesh] and continue yet. You ARE the terrorists. You are the killers, in secret and in public. And let me tell you: If you seize Aleppo – and a hundred Aleppos – you will be defeated," the influential al-Tufayli added.
Hareth Sleiman, a renowned Lebanese Shia academic and political analyst, described the recent events in Aleppo "a shame on humanity… shame on the monsters Putin, Khameinei, Assad, and mercenaries from all corners of the world."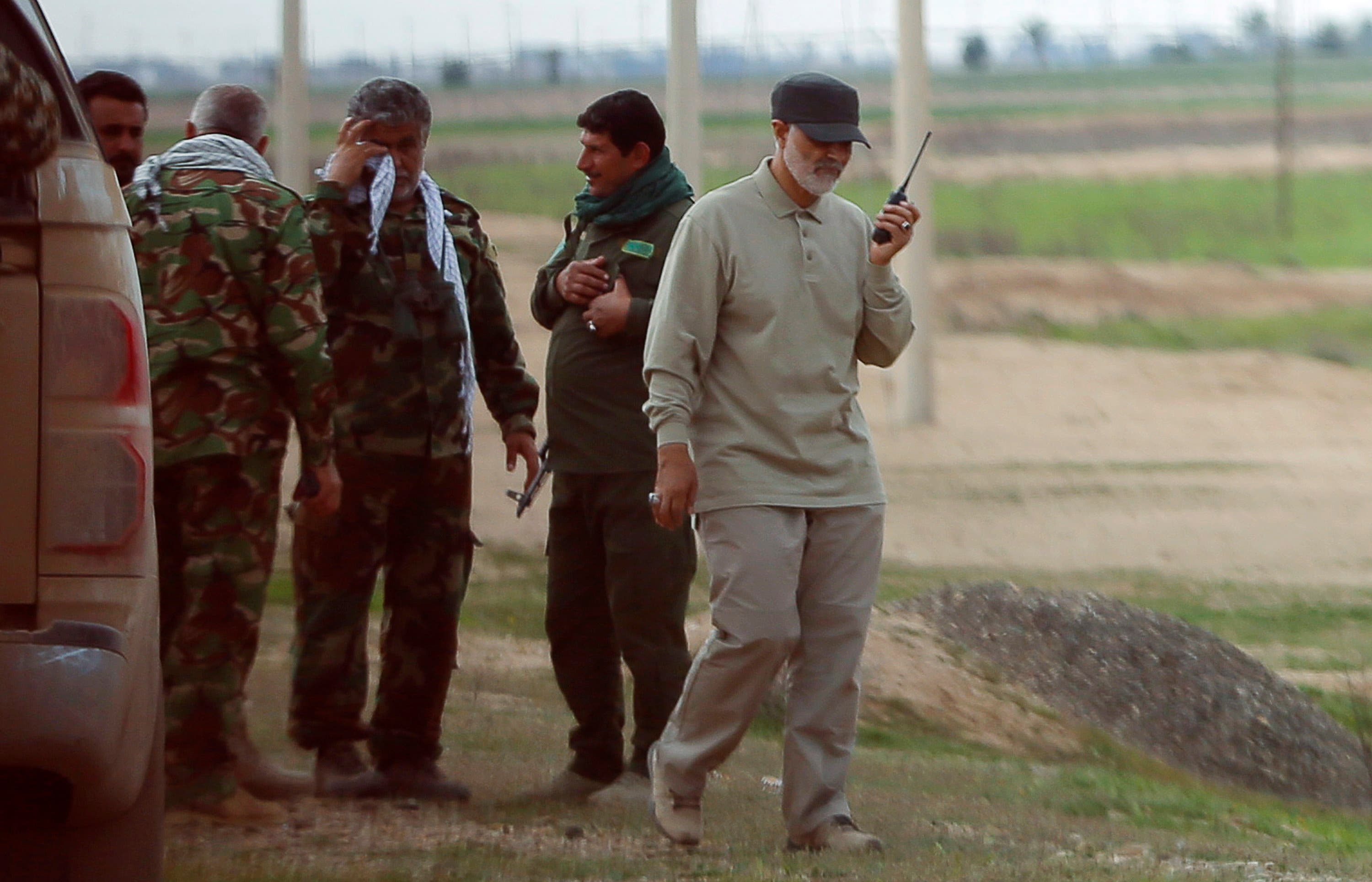 Iranian Revolutionary Guard Commander Qassem Soleimani uses a walkie-talkie at the frontline during offensive operations against ISIS militants in Salahuddin province March 8, 2015. (Reuters)
"Without Iran's expanding military intervention, the Assad regime would have fallen months ago," said Jim Phillips, a Heritage Foundation Middle East expert, emphasizing that Assad's army is depleted thin after the six-year carnage. "While Russia's military intervention has dominated media coverage on Syria, Iran has been responsible for almost all of the ground offensives in recent months that clawed back territory from the rebels and encircled Aleppo. It has deployed thousands of Revolutionary Guards," he added.
Scope of involvement
"The regime in Tehran is the source of crisis in the region and killings in Syria; it has played the greatest role in the expansion and continuation of ISIS. Peace and tranquility in the region can only be achieved by evicting this regime from the region," said Maryam Rajavi, President-elect of the National Council of Resistance of Iran, a parliament-in-exile calling for peaceful regime change in Iran.
Iran is also concerned over the fact that Russia has successfully established communication channels with the legitimate Syrian opposition groups. Russia also enjoys relations with the Syrian Kurds, while Iran's links are limited to the Assad regime. To this end, any major alteration in the Assad regime structure or the sheer governance of Syria will most definitely strike a strategic blow to Tehran.

Heshmat Alavi
Worries over Trump