By Zana Gulmohamad
September 23, 2020
Iran-backed Lebanese Hezbollah is ramping up its efforts in Iraq and is shaping the Iran-led axis' activities in the country. Where Hezbollah and Iran-backed Iraqi militias have cooperated for nearly two decades, coordination has increased over the last year in the wake of the deaths of Iran's top general Qassem Soleimani and Abu Mahdi al-Mohandes, the deputy commander of the Popular Mobilization Forces (PMF).
Lebanon's Hezbollah in Iraq post Qassem Soleimani and Abu Mahdi al-Mohandes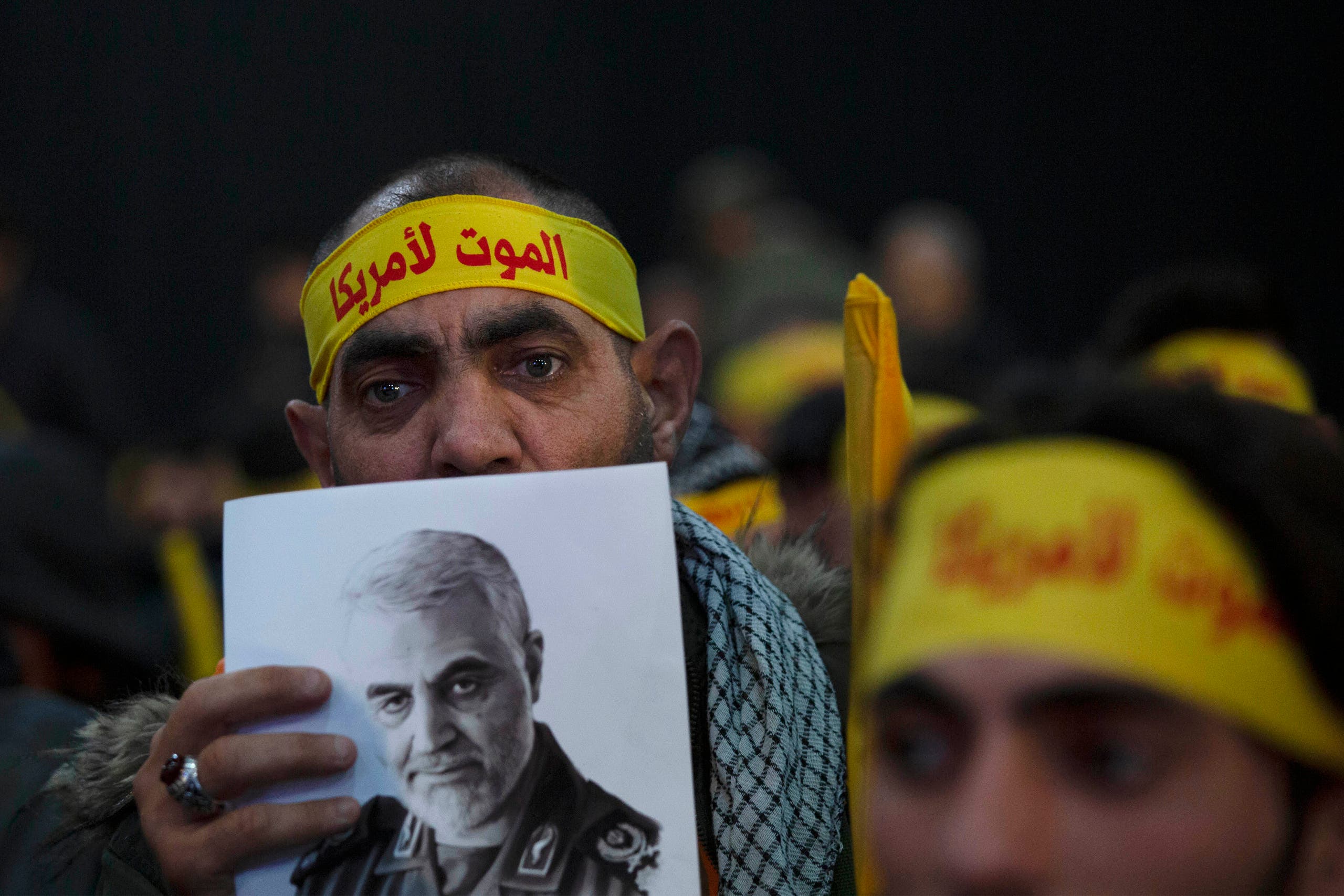 A supporter of Hezbollah leader Sayyed Hassan Nasrallah holds a portrait of slain Iranian Revolutionary Guard Gen. Qassem Soleimani before a televised speech by Nasrallah in a southern suburb of Beirut, Lebanon, Sunday, Jan. 5, 2020 following the U.S. airstrike in Iraq that killed Soleimani. His headband reads: death to America. (AP)
Al-Kawtharani, who was designated as a global terrorist in 2013 by the US, coordinated with Iraqi Shia militia leaders and violently suppressed Iraqi protesters, attacked foreign diplomatic entities, including the US embassy and forces, according to Reuters.
History of coordination
REWARD!! $10 Million for information on Muhammad Kawtharani and his nefarious activities in Iraq. If you have information on Kawtharani please contact RFJ or the nearest US embassy. https://t.co/n5RdOO7PjV pic.twitter.com/vvHzzcTuMz

— Rewards for Justice (@RFJ_USA) April 10, 2020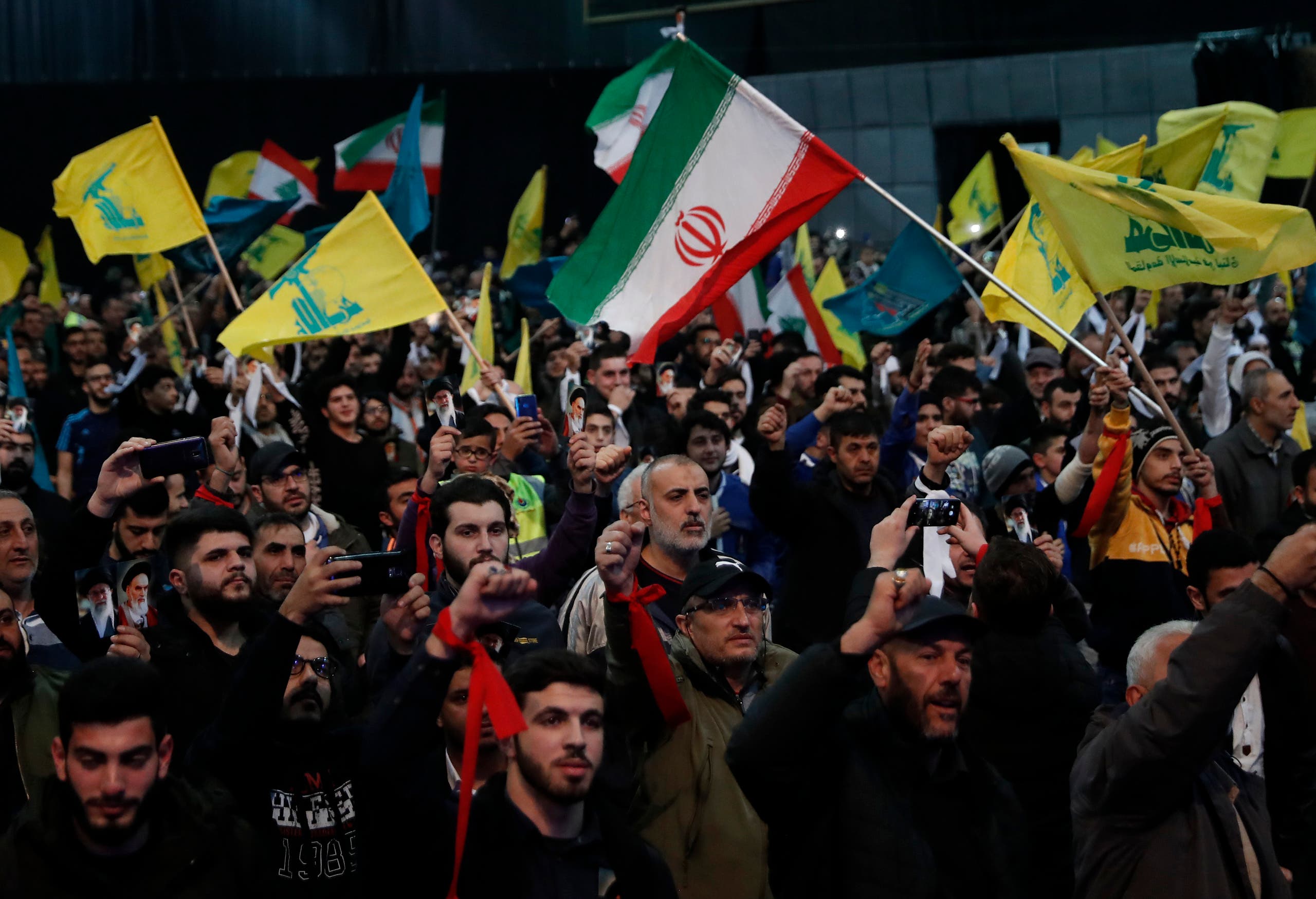 Hezbollah supporters shout slogans and wave Lebanese, Hezbollah and Iran flags, during a rally to commemorate the 40th anniversary of Iran's Islamic Revolution, in southern Beirut, Lebanon, Wednesday, Feb. 6, 2019. (AP)