February 12, 2020
When Iranian authorities sentenced two women to death in 2009 for spreading the message of Christianity, international observers feared the worse from the regime's latest attempt to crush religious freedom in Iran.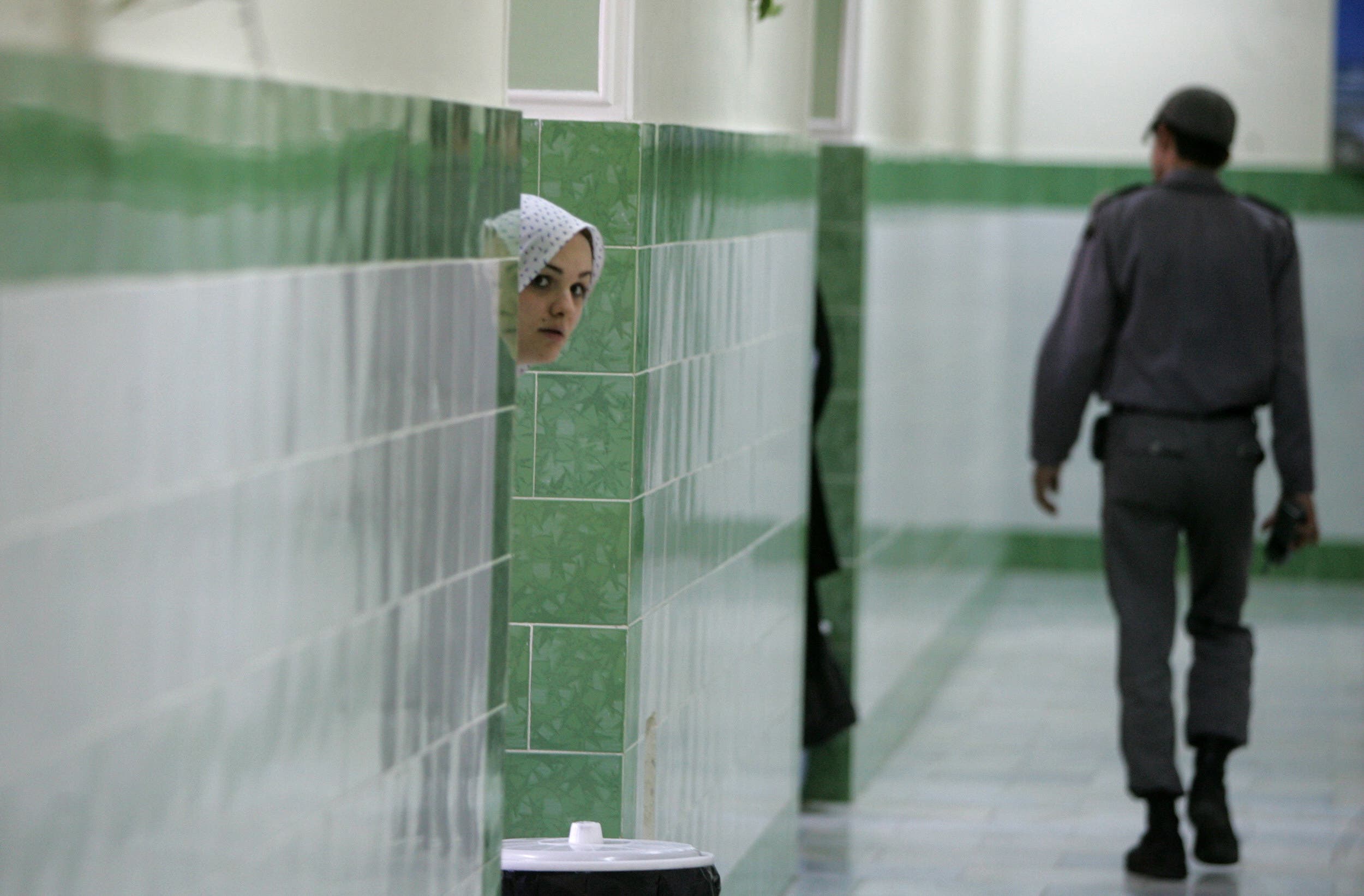 An Iranian inmate peers from behind a wall as a guard walks by at the female section of the infamous Evin jail, north of Tehran, on June 13, 2006. (File photo: AFP)
Christians in Iran are sentenced to prison terms for holding private Christmas gatherings, organizing and conducting house churches, and constructing and renovating houses of worship, according to the US Commission on International Religious Freedom's 2019 report.