April 06, 2020
Members of the Iraqi Iranian-backed Popular Mobilization Units (PMU) militia group joined the fight against coronavirus in Iran by sterilizing the Shia holy city of Qom on Saturday, according to images published by the semi-official Tasnim news agency.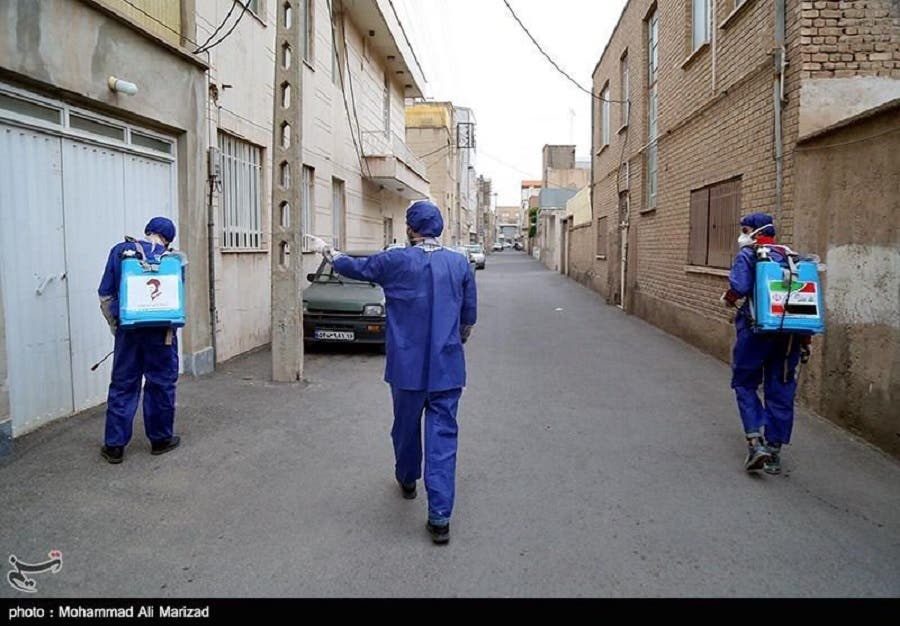 Members of the PMU sterilized walls and entrances to homes and distributed bottles of disinfectant in Qom. (Tasnim)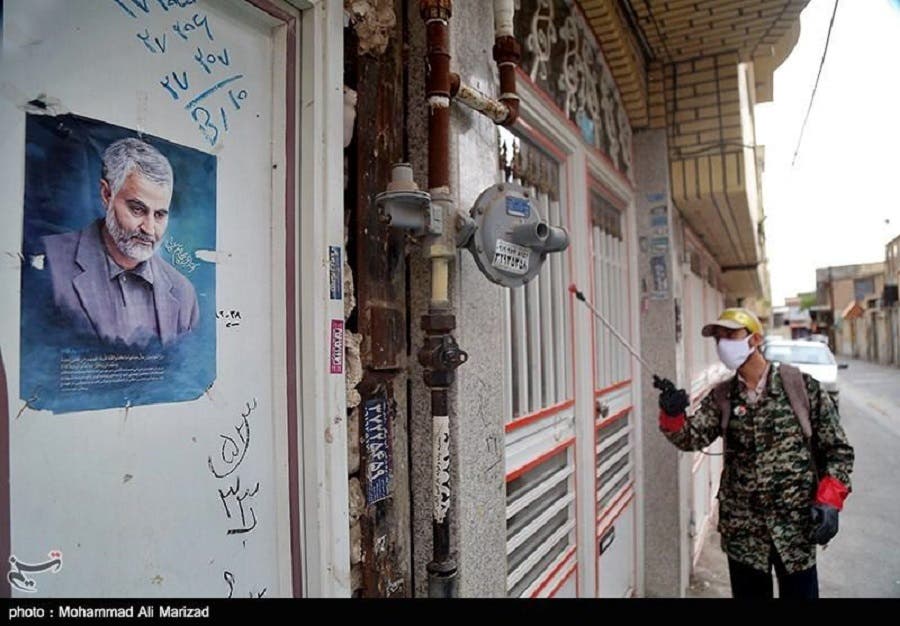 Coronavirus is believed to have spread to Qom – the epicenter of the outbreak in Iran – through Chinese students studying at MIU.