November 16, 2019
A Yemeni student was arrested in the US late last week after a three-year investigation by the FBI's Joint Terrorism Task Force uncovered his alleged ties with the Iran-backed Houthi militia, a court document seen by Al Arabiya English shows.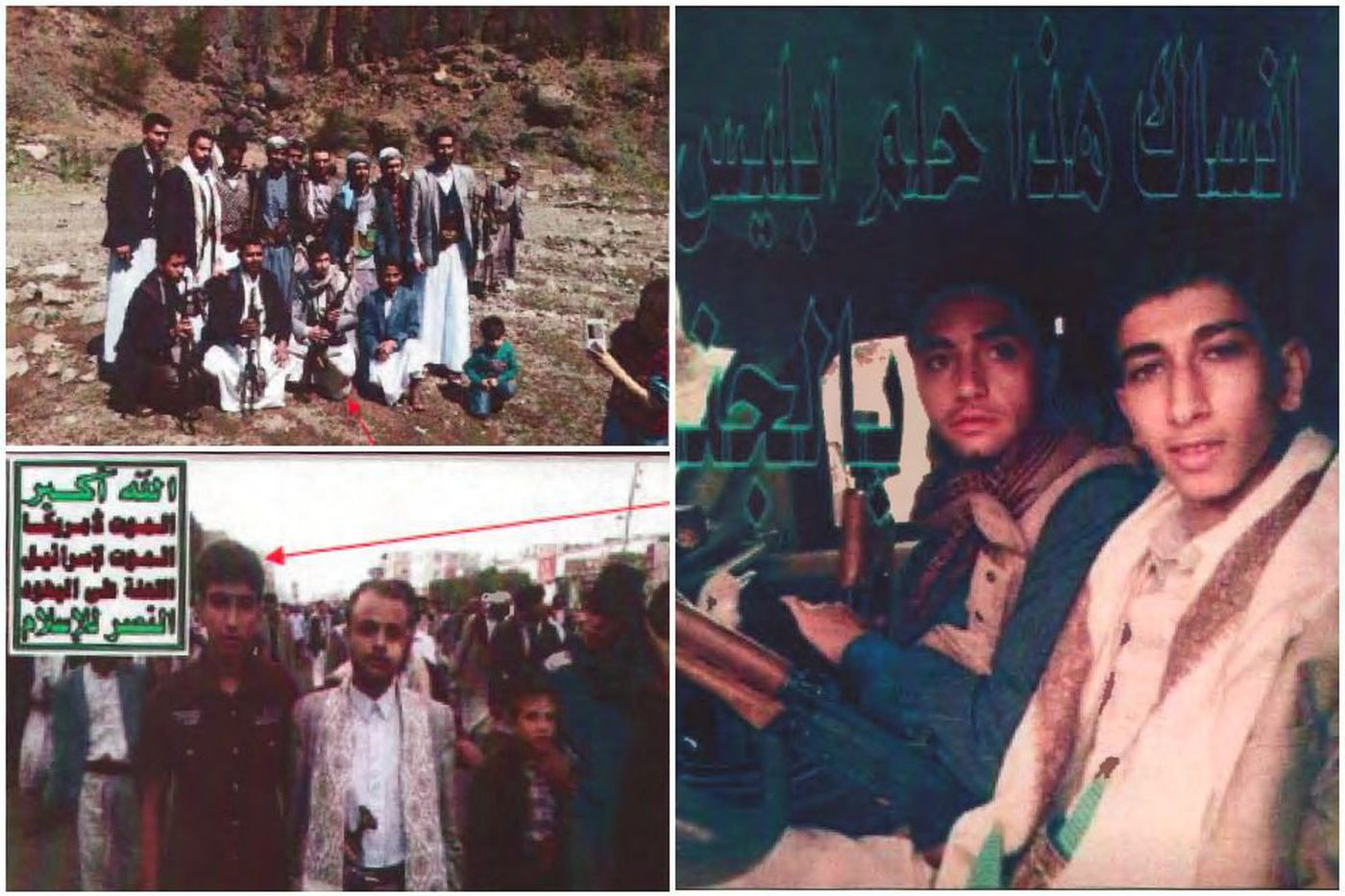 One photograph allegedly shows al-Wazer with a rifle among a group of men, while another depicts him sitting in a car with another person, both holding AK-47s. A third picture allegedly shows the Yemeni student standing next to an unidentified man with the Houthi slogan "God is Greatest, Death to America, Death to Israel, Curse on the Jews, Victory to Islam" pasted on the photograph.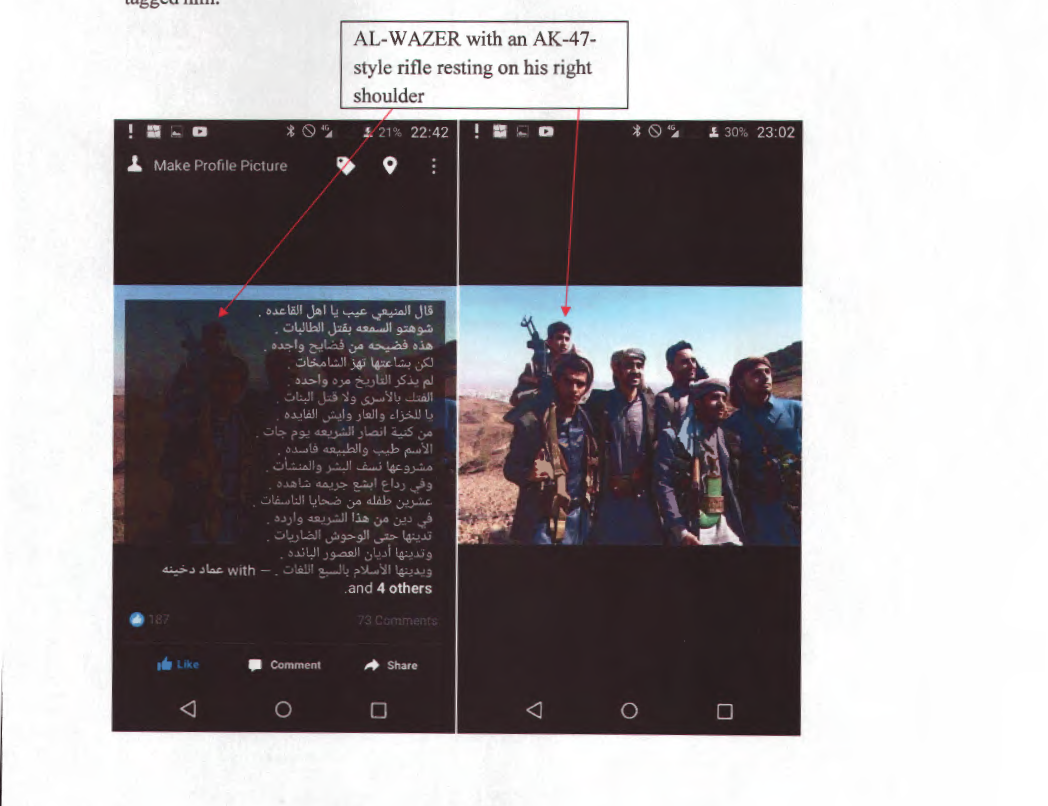 The court evidence also included a photo allegedly of al-Wazer with a group of men holding an AK-47, and another in which he appears to be holding a rocket-propelled grenade launcher alongside other men, one of whom is holding a flag with the Houthi slogan, pictured at the top of this article.